AGNIESZKA ŻEBROWSKA-KUCHARZYK PH.D. RECOMMENDED IN THE IAM PATENT 1000 RANKING!
We are pleased to announce an individual award for Agnieszka Żebrowska-Kucharzyk Ph.D., patent attorney at Patpol, who was awarded in this year's edition of the prestigious IAM Patent 1000 ranking.
Agnieszka Żebrowska-Kucharzyk  IP practitioner for almost 20 years, specialises in the prosecution of patents in the fields of chemistry, pharmacy and biotechnology, as well as in supplementary protection certificates.
She also represents clients with remarkable energy and commitment in proceedings before the Polish and European Patent Offices and the administrative courts.
In this year's ranking, Ms Agnieszka is among the best specialists and experts in our country in the prosecution category.
Importantly, the IAM Patent 1000 ranking – the World's Leading Patent Professionals was developed on the basis of interviews and research conducted in cooperation with representatives of leading companies from the IP industry and coo perating companies.
Thank you for your recommendations and congratulations!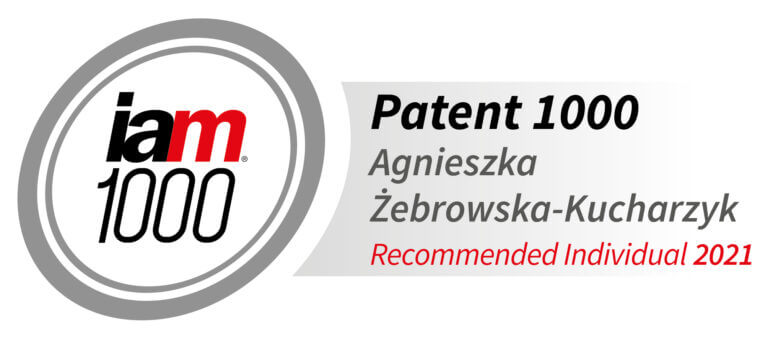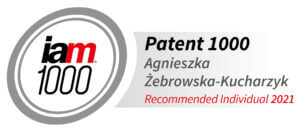 ---